What is more frustrating than trying to carry out any sanitation activity? Like washing your hands or showering in an area that has low water pressure? Power showers is the solution.
If you've just moved into an area with low water pressure, worry not. Rather, electricians that work with us can help you by installing a Power Shower.
In short, a power showers works by pressurizing your water, making it reach your outlets with the desired pressure. If you already have a power shower, and it's still giving you a problem, then they can also help.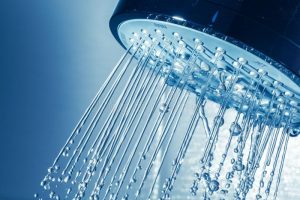 The technicians can help repair any of the following power shower issues:
— Low pressure despite the power shower being on.
— Too much sediment stuck in the machine or the piping system that makes the water smelly, discoloured.
— Airlock problems that can lead to poor water flow or lack thereof.
— Inadequate installation of a power showers may lead to problems with the device in the long run.
— A device that supplies either too much pressure. That may lead the pipes to burst or pressure. Consequently, it is too low to make a difference.